Rewinding to 90's with technology
We drive towards traditional ideologies with latest technology, applying a unique mix of experience, proven methods and research, with a human touch.
The Idea
Wanted to post a letter but too lazy in going to a post office to get the letters and post them. Too much of work right? We though this might be one of the strong reasons why people don't write letters anymore. One thing is for sure, writing a letter is something all of wanted to do but we want to write them from wherever we are & whenever we wanted to, at our comfort zone.

Bang! - Letterbox, Messenger Rediscovered
So, we created a mobile app back in Aug 2017, where people can write letters through their phone and get it posted. Together with our customer feedback &amp few updates, we are planning for a v2.0 launch in Aug 2018.
Our Values
We are nothing without our past, holing on to certain things are more important than a constant update.
India as the largest postal network in the world touching the lives of every citizen in the country.
Digital Communication with humane touch.
Provide a revenue model, scalable and flexible technological infrastructure to aid the growth of India Post
We don't intend to make massive money out of this, The Government Of India has done a great deal to its citizens, it time we give something back to our mother India.
Dear Reader,
Do you share our values?
Do you feel like writing a letter to a special someone?
Don't wait test our beta & write a letter today. We are happy to take feedback from the community. leave us a note :)

Regards,
Team LetterBox.
To Future
Let our obsession with instant messages fade away and pave path to Digital yet humane letters.
Our Vision
Largest Postal Network
Suistaining this in this mordern world where people are slowly discontinuing the traditional & strong postal network for communication. It has to be addressed by replenishing new ways.

India has more than 1.5 lac Post Offices, The Most Widely Distributed Postal Network in the World, Let's put that to a greater use before its too late.
Reliability and Useage
Months of extensive research and a trusted Postal network of India can bring its citizen under a unified platform for Mail Communication, Money Transfer, Postal Bank Savings, Philately community, Insurance and much more..
Scalability
This can be scalled across India in all states, where huge influx can be handled and more customers can write letters with minimum delivery period.
People-oriented
Everone can now write wishes for birthdays, festivals, special occations,.. expressing themselves in a letter to a fellow human builds a strong society.
Privacy on Plain Cards
You can write a letter to anyone across India with maximum privacy as an encrypted end to end communication where only you and the person you're sending can read the letter, and nobody else in between.
beebox
We, as a company, were born in தமிழ்நாடு, a place where Cultural differences & Traditional ideologies meet and blend. We want to express our gratitude by donatating a percentile of profits made to Swachh Bharat Abhiyan and/or other future campaigns making India -- Incredible and Greener Again!
Our company and partners
We always encourage bringing ideas to life, Together we shape our society for betterment of humans along with every species on the planet.
beebox >>
Our parent company, A Digital Marketing wing, Founded in 1st century of 3rd millennium.
Expertise include -- Brand Identity & Development, Customer Engagement, Advertising Campaigns and Brand Strategy.
thiravidam >>
We once were a great nation and still one of the best, who found the answers for everything from Societal Culture - Healthy Lifestyle - Theophysics - how to Co-Exist along with plants and animals - Spirituality - The Eternal way of living, சிவம். We just lost it somewhere in the last few centuries. Let's rediscover the knowledge our ancestors left behind by not fighting over language, borders, racial discrimination,.. and see the underlying paradise (humanity)
erebor cybernetics >>
Digital Democratic Capitalism
We at Erebor Cybernetics believe in equal purchasing & selling power to all. By tapping into a dynamic & ever growing global economy supported by Blockchain & Hyperledger, we empower your enterprise / organization to reach out democratically to millions of potential customers & investors alike.
Get to know us
Join us through our exciting journey, You'll be the first to be notified of our product launches & early community offers / goodies.
Subscribe
Praveenkumar TP
Founder and Director, beebox.
A crazy 90's geek on background as Creative designer, Digital marketeer & Intermediate development skills with Entrepreneurship has brought different domains under one roof, creating a technological perma-ecosystem.
Few years back,
Praveen started his career in a digital marketing firm as an intern where he gained experience in all aspects of project management and system implementation. He grew as a project manager down the line handling a US based digital marketing company in Restaurants & Food chain sector.
He started focusing on client interactions on multiple projects, with his diverse experience over design and development helped in bringing out the best for client's need and their customer segment.
In 2017, he founded the company, beebox.
Experiences and Skills
Creative designing
Intermediate developer
Product manager and Digital Marketeer
Undergraduate Degree in Information Technology
Undergoing Postgraduate Degree in International Business
Know More
Srinivasa Babu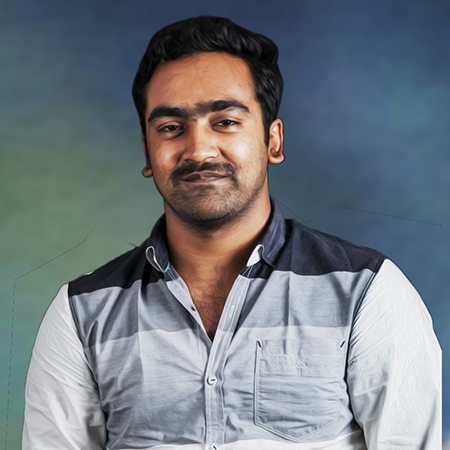 Chief Operating Officer
I thought I would throw some words that would describe what I like to do. I think its worth taking the time to keep reading my profile. If you don't, I swear I won't be upset with you. I will never know anyway 🙂
Babu's history
Recent PUBG mobile gamer long time Assassins Creed gamer, have to say nothing is more exciting when you play these. Five years back if you've said to me that I'll be a fan of comics or manga I would have dismissed you but it all changed when I entered SRM University. Binge watched series, exploring new tracks on Spotify, exploring the west world of tech.
A year later people around me started discussing the next stage of life (how to make money 😑), the groundwork to learn new things began which lead to pursue my deep interest on mobile/web development. Started exploring new design standards and frameworks.
Experiences and Skills
Undergraduate Degree in Information Technology
Web developer
Ionic framework
Angular
Git
Know More